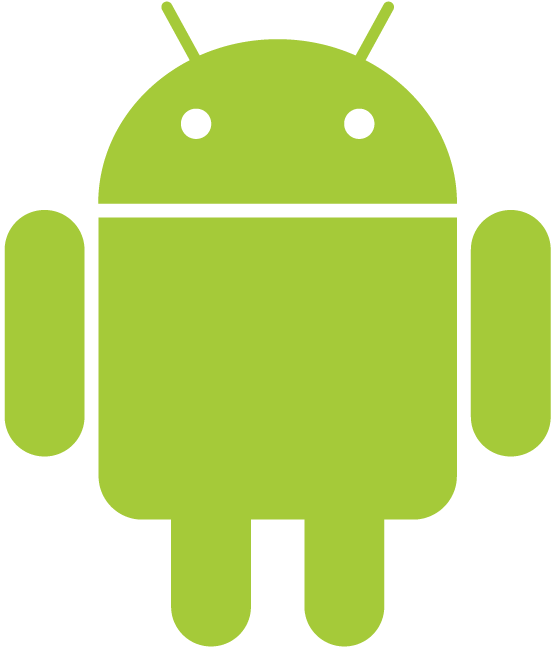 The iPhone started off the cell phone revolution. But we have come a long way from that. Phones today are power-horses. With 1GHz processors, dual-cores, discrete graphics processing; we sure have come a long way since the introduction of the iPhone.
However just like the computer world has always made a distinction between the Mac and PC, the mobile world too has come to define smart phones into iPhones and the "rest".
Android is probably the only OS which is the closest into being a serious competitor to iOS.
The primary reason why people prefer Mountain View's OS is its tight integration with the Google ecosystem. All that a user has to do is login. Bingo! Everything is done thereon. From contacts syncing to emails to Picasa albums to YouTube videos, everything is synced straightaway. Such a tight integration is not possible even for Apple's ecosystem; the reason being that it's not as huge as Google's.
Apps! While Apple might have introduced the concept of an online store to buy applications, they stopped there. Google went one step ahead and made uploading an app as easy as simply putting it up online. Apple maintains a strict control over its apps whereas the Android market lets anybody upload apps for a measly one-time payment of 25$. Apple charges developers a yearly 99$ fee and a Mac is compulsory to develop. Such archaic rules are why Apple has such a small market share.
The iPhone is the only phone to be running iOS. While this might make developers happy, it makes end customers sad. What if someone desires a bigger screen? Or NFC maybe? Or how about a faster processor. None of this is possible with an iPhone. With an Apple device you are at the mercy of Apple.
Mobile payments are Android exclusive too. With Google and Nokia touting NFC as the next "big thing", it probably is a big thing. With the convenience of just "tapping" the phone, Google has shot ahead by light years when it comes to this one department. It will take Apple substantial time (and a new release of the iPhone) to implement this feature whereas with Android it's just a matter of a software update or a new handset.
The Android notification bar is simply superb. In fact it's so great that iOS 5 had to copy it. Who would've known that all it would take to simplify things is a simple pull-down notification bar. The interface of Android too is miles ahead of iOS. With custom launchers increasing every day, iOS seriously needs a refresh to stay in the game. The simple tile interface just doesn't do it anymore.
True multitasking is something Android has been doing for a while. It was only recently that Apple finally realized the importance and decided to implement it. With an iPhone this was simply not possible until recently. Android's always been a champ when it comes to multitasking.
While iOS may have been a brilliant mobile OS when it was released, the tile interface and the rigid control of apps just doesn't help it anymore. Android's come a long way too and Android 4.0 only ups the ante. The iPhone's getting the inferiority complex already, and with the new breed of Android super-phones (Galaxy Nexus, Motorola RAZR, HTC Sensation etc), the iPhone really has a lot to catching up to do.
About the author: Alia Haley is a blogger by profession. She loves writing on technology and luxury. Beside this she is fond of gadgets. Recently an article on Reflecting Telescope attracted her attention. These days she is busy in writing an article on Nokia Lumia 800.