Rooting your Sony Ericsson Xperia Mini Pro SK17i handset should be a simple and easy process if you have the tutorial. In the following section, we will highlight some of the advantages and disadvantages of rooting alongside the complete tutorial of how you would get this done. You should be keen to follow the tutorial to the letter so that you do not harm your phone.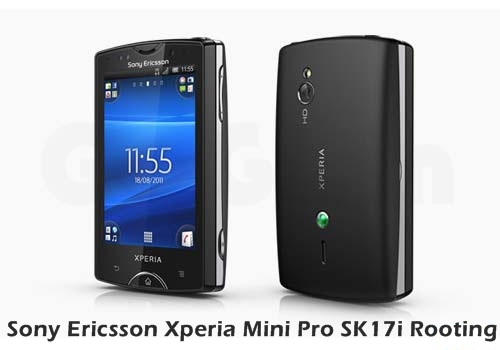 So, the advantages
You will have access to the system files that are used to customize the ROM so that you can use apps that demand system level access.
You are able to delete system level apps that are in the phone by default.
Disadvantages: Rooting your Sony Ericsson Xperia Mini Pro SK17i voids its warranty.
Preparations
Ensure that you successfully backup all data like SMS, Contacts or other information in your phone.
Take note of APN and MMS settings so that you re-configure them after rooting as rooting wipes them off.
Ensure you are on version 4.0.A.2.368 Gingerbread 2.3.3. This can be checked through settings, about phone and Firmware version.
Ensure you have at least 90% of battery charge as consumption is at maximum.
Install the Sony PC Suite on your computer where you have admin privileges. Also ensure all ports are open.
Rooting Sony Ericsson Xperia Mini Pro SK17i process
 Download rooting package that has rooting file and the short fuse app.
 Install the short fuse app on your PC.
 Check that both the rooting and the fastboot.exe files are in the same folder.
 Power OFF your Sony Ericsson Xperia Pro SK17i and connect it to the PC in fastboot mode. The phone USB cable will help.
 Flash the rooting file being careful not to rename it.
 Flashing will complete and you will receive an OK message after which you should disconnect the USB cable.
 Power ON the phone and enable Unknown Sources and USB Debugging. Start the Super One Click app on your PC.
 Click on Root for your phone to be rooted. You will see your phone blinking or it may restart both of which are signs that rooting is in progress.
 Reboot your phone once rooting is complete and you should see Super User app to indicate successful rooting. Click on this app and follow prompts to allow access to the rooting privileges.