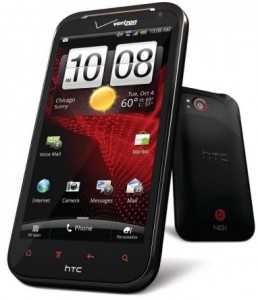 Back in December, HTC Rezound users got lucky and were able to unlock the bootloaders of their devices but only those who were having windows pc with them. Where most of the developments and guides that happen or released are for both the windows and Mac users, HTC Rezound Users who were having Mac with them were not so lucky and have to wait for someone to develop a method or wrote a tutorial specifically for MAC users with some troubleshooting.
However, users who are having Mac and want to unlock bootloader of their HTC Rezound, you can now have a specific method to help you out and troubleshoot. XDA Senior Member xjedi has comes up with a Mac-friendly tutorial for unlocking the HTC Rezound bootloader using HTC Dev. In his words:
In the words of developer:-
I had trouble unlocking the bootloader on my iMac but got it to work.
Just posting this to help out my fellow Mac Heads who've turned from the evil iPhone.
The tutorial is most likely the same you find on HTC Dev, but the developer has added the needed support for the common errors and troubleshoots which most the Mac users didn't get normally while the installation of Android SDK and start a new whole thread of discussion for those having troubleshot and issues. While the developer has written this method for specifically for HTC Rezound, the method will also works for the devices which are compatible with HTC Dev Unlock Tutorial.  Mac users will now get the same support as the Linux and windows users already have.
For those who are all set to go, you can head over to original xda developer thread for the tutorial, troubleshooting guide and discussions.