Recently developers at xda have found a solution for Windows Phone 7 users with broken volume rockers. No doubt the app was a pure win for Mango users, but at the same time major android users were left behind. For those who are running honeycomb (3.x) or above (4.x) XDA Senior Member kevdliu created the Status Bar Volume Control Application. The app allows android users to quickly change the system volume (i.e. media, ring, notification, in-call, or automatic) via status bar notification.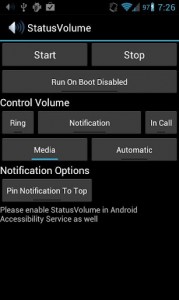 The App has four buttons on the notification bar will allow you to mute the volume, lower it by one, increase it by one and it will also display the volume slider respectively. You can see the volume level in the notification bar continuously. The app is available for free in Google Play Store.
Coming to those who don't have honeycomb or Ice Cream Sandwich, there is also an option for you, Widgetsoid. This app includes an entire toolbox for your android device. You can add a widget to homescreen or create your own widget by using different buttons so that you can quickly and easily access different functions of your android phone right from the homescreen. Widgetsoid is giving you 12 different widgets; you can create Battery temperature, CPU Usage, mute/unmute volume, turn on wifi, 3g, 4g, Bluetooth, synchronization, vibration, GPS, lock screen widgets and many more. There is also option to customize the color and appearance of the app as well with no possibilities. The app is also available for free in Google Play Store.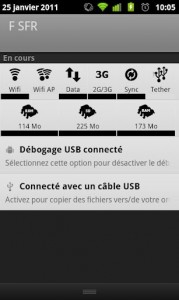 So if you are also one of them who have knowingly or unknowingly broke their volume rocker because of repeated use or any other reason, you have now a solution for it. You can use kevdliu's Status Bar Volume Control Application or Widgetsoid and show your friends that android doesn't need a button to control any function.