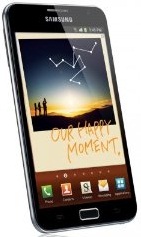 It was not a long time before when one of the xda member has found a way to Root Galaxy Note without increasing flash counter. Those carrying Samsung Galaxy Note may wish to keep the number of times the tablet/phone has been flashed. For those who are not aware of Flash Counter, it is a way by Samsung to know that how many kernels you have flashed via odin. The reasons may vary but not increasing flash counter certainly help users to return to stock in order to sell their tablet/phones, exchange or repair their devices.
No doubt there are app available on the web to reset flash counter like TriangleAway, but xda senior member braway has has make the work more easier by creating a update.zip file for CWM recovery that will help Galaxy Note users to wipe the flash counter. By resetting the flash counter users will revert back to stock .
How to Reset Flash Counter In Samsung Galaxy Note:-
First make sure that you have created a full backup of your device data. To backup follow our guide on how to make backup android data before any firmware update.
Download update.zip
Keep it on Your SD Card.
Enter into recovery mode. To enter into recovery mode, turn off your device, press volume down+volume up key+Power Button.
Now boot into recovery and flash the update.zip file.
Congratulation, Flash Counter is successfully reset. Keep in mind that single counter is up to 255 so if you are on 256 you can not reset the flash counter. Presently the update.zip is supported on AT&T i717, Rogers i717R, Telus i717D & Bell i717M only, so make sure you have checked your model number before resetting the flash counter otherwise you can end up with a bricked device. For more details you can head over to xda thread.